QUALITY FOREIGN AND DOMESTIC AUTO REPAIR
Want to improve your car's performance? Schedule an appointment today!
Your local Charlestown AAMCO Transmissions and Total Car Care can help you keep your vehicle running efficiently with our auto tune-up services. Don't let reduced mileage and performance issues burn a hole in your pocket. Every drop adds up when it comes to lengthening the life of your car, truck, or SUV and reducing your carbon footprint. We guarantee our services with the best Nationwide Warranty. Schedule an appointment online today!
How often does my vehicle need a tune-up?
Older and Non-Electric Ignition Vehicles: 10,000-12,000 miles or every year, whichever comes first.
Newer, Electric-Ignition and Fuel-Injection Vehicles: 25,000-100,000 miles or every year, whichever comes first.
What do AAMCO Charlestown, MA engine tune-ups include?
A complete visual inspection of engine components
Replacing your old spark plugs with new ones
Idle speed adjustment; choke, throttle linkage, distributor cap, and spark plug wire inspection
Checking your car's computer system for trouble codes
Checking for performance and drivability issues
How do you know that your car needs a tune-up?
Poor gas mileage
Decrease in drivability
Noises while driving
Engine chugging, racing, or shaking
Excessive smoke from the exhaust
Flashing check engine light
Recurring or sudden transmission issue
Our filter replacement services:
Fuel Filter replacement
Air Filter replacement
So if you have experienced a decrease in gas mileage or are having problems with drivability, then it's time for a tune-up. Check your car's owner manual or contact AAMCO Charlestown, MA, our local car tune-up experts because we know that a properly tuned vehicle increases your gas mileage and improves the performance of your car while helping to protect the environment and lengthen the life of your car.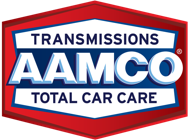 Locally owned and operated

OUR ADDRESS
125 Cambridge Street, Charlestown, MA 02129
View Map
hours
Monday - Friday | 07:30 AM - 04:30 PM
Saturday - Sunday | Closed
SCHEDULE APPOINTMENT